Earthing
Earth grounding (connecting the human body to the earth via direct skin contact) is based on preliminary scientific evidence demonstrating that standing barefoot on (or other bare skin contact with) the earth has a wide variety of beneficial effects on the human body:

The earth's surface land and water contains within itself, a virtually infinite supply of free electrons that can extinguish free radicals in our bodies when we touch the earth with our bare skin.
Standing barefoot on the earth connects the human body with an unlimited supply of free electrons resident in and on the surface of the earth
(see James L. Oschman, Ph.D).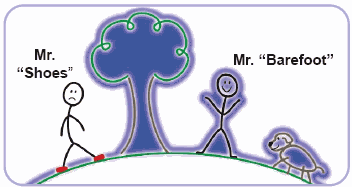 Earth contact also connects the human body with the rhythmic cycles of earth's energy field. These cycles are essential for synchronizing biological clocks, hormonal cycles and physiological rhythms (see Gaétan Chevalier, Kazuhito Mori, and James L. Oschman).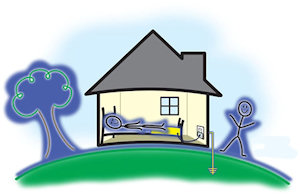 Because our modern lifestyle prohibits most people from spending time in direct contact with the earth, Earthing products were designed to help make the connection – in the comfort of your own home or work place. In today's world, re-connecting with the earth (Earthing) could be one of the most important things you do!
Cited Research and Futher Study References:
Does Grounding the Human Body to Earth Reduce Chronic Inflammation and Related Chronic Pain? Presented at the European Bioelectromagnetics Association annual meeting, on November 12, 2003, Budapest, Hungary, by Clinton Ober and Roger W. Coghill
Can Electrons Act as Antioxidants? A Review and Commentary. Journal of Alternative and Complementary Medicine, 2007 Vol. 13, No. 9: 955-967, by James. L. Oschman, Ph.D.
The Effect of Earthing (Grounding) on Human Physiology. European Biology and Bioelectromagnetics, 31/01/2006: 600-621, by Gaétan Chevalier, Kazuhito Mori, and James L. Oschman.
Medical Thermography Case Studies. Documentation of 20 case studies completed by Dr. Amalu demonstrating the dramatic and rapid improvement of inflammation, pain, range of motion, and improved sleep.